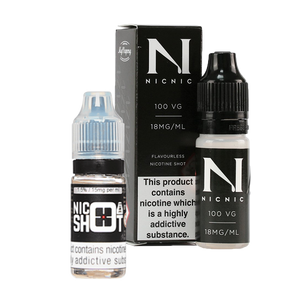 Here is our range of nic shots. If you are unsure of the strength needed, please contact us.
For 100ml:
2x 15mg shots = 3mg
4x 15mg shots = 6mg
For 50ml
1x 18mg shots = 3mg
2x 18mg shots = 6mg
GUIDE IS A ROUGH ESTIMATE 
Please note picture for illustration purposes only, brand may vary.